MANAGING STRESS & THE WORK-LIFE BALANCE




Scroll Down To Register



Overview
The last two years have been a struggle for all of us. As professionals, our roles have drastically changed. A large majority of us are taking on more responsibilities, whether we want to or not, inevitably leading to feelings of being overwhelmed and/or burnt-out. It wasn't until 2019 that the World Health Organization officially classified burnout as a disease, but as the pandemic surges on, many organizations are scrambling to balance their employee's morale, and workloads, while at the same time trying to move the needle forward. Having a healthy work-life balance is paramount in today,s "new normal", having the tools to combat behaviours that perpetuate stressful situations is a must.
Stress management and time management seem somewhat synonymous since our lack of time is what causes so much of our stress. A large majority of us are our own worst enemies, whether your time management skills are lacking, or your "type A" behaviour is pushing you to strive for unrealistic levels, or perhaps it's your inability to say no at times when you need to get down to business, or is it simply procrastination, these destructive patterns that so many of us are trapped in need to be addressed. One of the most admired characteristics of possessing a high emotional intelligence is that of positive and productive self-management. "The bad news is time flies. The good news is you're the pilot."-Michael Altshuler
What we will cover during this highly interactive, immersive one-day workshop:
You will determine your primary professional behavioural style by completing the imind inventory

Once your individual style is identified, we will highlight what your primary stressors are both socially and professionally

You will score yourself on the SRRS life stress scale

You will be assessed on whether you have a type A personality or not, and if so, show you ways to curb this destructive behavior

Whether or not you hold irrational beliefs

Identify the difference between EQ and IQ

Time style questionnaire to assess your strengths/weaknesses in time management

We will determine how much control you feel like you have both at work and in your everyday life and how it relates to you and the work-life balance

Focus on 3 key aspects of time management. The unimportant task, the unanticipated task, and other people's priorities

Learn how to say NO

Procrastination, why we do it, and how to stop

Determine what's important and what's urgent and how to differentiate the two, and perhaps more importantly, identifying what is NOT important, so we aren't wasting those precious hours every day





*Breakout discussions and debriefs to follow all topics mentioned
What you'll gain from attending this workshop:
By pinpointing what your hot button stressors are and limiting the behavior that leads to these feelings of stress, you'll be on a path to a happier more successful career.


You'll leave this course with a better understanding as to how the corporate landscape is changing, and how organizations are changing how they manage their employees, both remotely and within physical offices.





You will build better relationships, both within your organization and personal life by better understanding your own behavioral style, and more importantly, identifying other styles of those whom you interact daily


By eliminating the factors that lead to procrastination, you'll rarely find yourself doing important things last minute

Learn to deal with certain unavoidable stressful situations in a healthy manner and avoiding destructive coping mechanisms.
You will learn how to better structure your days, from the moment your workday begins, you'll be entirely aware of what needs to get done, and what should be done, without wasting valuable time on things that will not enhance you or your organization

You'll increase your emoti

onal intelligence, and in doing so, become a more valued member of your organization, and more importantly become a better professional.
When September 20th, 2022

Start times 8:30 a.m. PST, 9:30 a.m. MST, 11:30 a.m. EST

End times 1:30 p.m. PST, 2:30 p.m. MST, 4:30 p.m. EST
The virtual seminar will include everything covered at the in-person workshop. It will be live on ZOOM so participants can fully participate and engage with the faculty and other participants. There will also be clips from in-person sessions where appropriate.
Comprehensive Courseware Package

You will receive all the course materials in advance by email.
Please note, when registering be sure to use your preferred mailing address on the shipping page. Late registrants can still receive PDF materials at anytime.
Also, please contact us if you do not receive anything by email after registering, or check your junk folder.
*IMPORTANT

- If you are tax exempt, please click here to register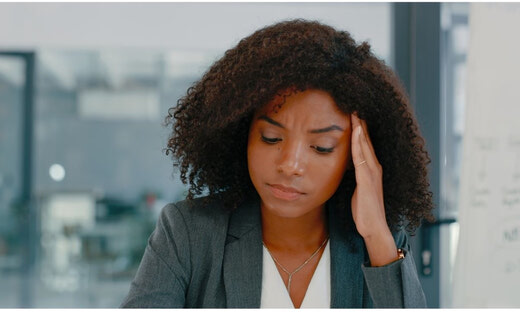 not available for sale
VMS3