The Banff Management Course
SKILLFULLY INFLUENCING OTHERS, EFFECTIVELY MANAGING SELF



April 16th - 19th, 2024
October 22nd - 25th, 2024


The Fairmont Banff Springs
Banff, Alberta
SCROLL DOWN TO REGISTER



Event Details
Leadership is an action, not a position. Research indicates that leaders are "mostly made." This means that while some aspects of leadership come more naturally to some people than others, most leadership qualities can be developed.
At the Banff Management Course, you will focus on developing the essential traits of the transformational leader, helping you confidently shift from managing to leading.
You will foster the skills needed to drive performance, orchestrate change and develop your team. You will learn how to manage conflict more effectively and significantly improve your ability to deal effectively with different and sometimes difficult people.
You will expand and refine your critical thinking and decision-making skills and learn to manage time, stress, and negative emotions effectively in the workplace. You will improve your memory skills remarkably, enabling you to deliver speeches and presentations impromptu without the need or desire for written notes. In short, you will learn to manage people, resources and self!
Designed for those who want to develop effective strategies for influencing others, this powerful course will improve workplace relationships with colleagues, staff and other stakeholders.
The Banff Management Course has also proven highly appropriate for new and developing managers who wish to acquire best practices for managing teams and handling on-the-job challenges.
Structured in a way that combines contemporary theoretical insights with proven real-world techniques, the Banff Management Course will help you confidently make the shift from managing to leading.
One of the greatest benefits of attending a truly limited enrollment residential program comes from networking and camaraderie outside the formal educational sessions. This is why, unlike other senior-level courses, where participants must find their own accommodations, arrange their meals etc., at the Banff Management Course, everyone is under the same roof. We have found that this facilitates networking and the formation of friendships with fellow participants.
Your course fee includes tuition, accommodation (room & taxes), breakfast each day, luncheon on day two, hosted reception and refreshments. The courseware package is comprehensive.
We have chosen one of Canada's finest hotels to host this year's event - The 5-star Fairmont Banff Springs is the perfect place to expand your management and leadership skills and renew your spirit and organizational commitment. With summer rack rates approaching $1,500 per night at the 'Springs,' this is a unique opportunity to experience a part of our Canadian heritage.
* PLEASE NOTE: The course fee increases to $3,195.00 for registrations received after
December 31, 2023.
At the Banff Management Course, you will develop two essential sets of skills:
Leading Others
The most frustrating limitations placed upon you as a manager have little to do with your technical abilities; rather, the most trying aspects of your work often involve dealing with people.
To be truly effective in dealing with others, you must perfect your ability to:
Find out what people need and expect from a leader
The five critical traits of a good leader
Recognize your preferred leadership style and appreciate how to adapt and modify your behaviour to lead effectively.
Build your brand through effective relationships with people at all levels.
Prepare more efficiently to conduct crucial influencing conversations to expect the unexpected confidently.
Identifying the key motivational needs that drive behaviour and influence performance

Cope and influence negative people, excuse-makers and blamers
Cope and positively influence 'Super-Agreeables' who tell you what they think you want to hear
Deal with snipers and those who use innuendo and under-the-breath remarks to hurt
Diffuse volatile situations while influencing others
Get greater results from hard-to-handle staff
Acquire new tips for stopping the "Tough Guy" cold
Achieve greater team synergy and effectiveness
Win cooperation and trust, energizing your staff to excel
Recognize the underlying causes of conflict
Cope with different and sometimes difficult staff and team members
Deal effectively with negativity in the workplace
Implement strategies for effectively responding to conflict
Improve difficult interviews with the nine-step coaching model
Gain recognition by learning how to look and talk like a leader
Conduct crisp, successful interviews
Deal with interpersonal problems that threaten team cohesiveness
Develop a leadership style that adapts to the person and situation
Managing in an environment of change
Managing Yourself
Success in your present and future management responsibilities depends on several self-management skills. By improving your skills at strategic execution - managing projects, priorities and deadlines more effectively while deflecting job-related stress and developing your memory and concentration, you will gain a more profound sense of satisfaction and accomplishment.
Specifically, at the Banff Management Course, you will learn how to:
Communicate professionally across the corporate landscape, from impromptu comments to formal speeches – and learning to do so without written notes
Identify your "Primary Time Style" and how to make it work for you.
Learn to handle the three types of events that erode your effectiveness - the unimportant task, the unexpected task and other people's priorities

Create lasting first impressions: project confidence in any business situation.
Enhance behaviours to expand presence as an impactful leader
Develop critical thinking skills, sharpening your intuition in the face of risk and uncertainty

Learn ways to discover, manage, mitigate and avoid decision-making traps

Solve problems based on credible evidence

Become a more strategic leader and decision-maker by understanding the long-term impact your decisions can have on your organization.

Learning how to recognize and defeat a host of logical fallacies, including The 'Tu Quoque,' 'Straw Man,' 'False Dilemma,' 'Poisoning the Well,' 'Post Hoc Ergo Propter Hoc,' 'Confirmation bias,' 'Equivocation fallacy,' 'Appeal to Authority,' 'Appeal to False Authority,' 'Argumentum ad ignorantiam,' 'Red Herring,' and ' Begging the Question.'
Strengthen your ability to make sound decisions in the most difficult moments
Effectively prioritize your time and activities
Improve concentration and efficiency
Develop behaviours that will help you stay energized and engaged
Improve remarkably your ability to remember names and faces
Learn how to deliver speeches and presentations without the need for notes
Double your productivity without doubling your stress
Lose your fear of "Kineahora" and improve your self-esteem
Effectively prioritize your time and activities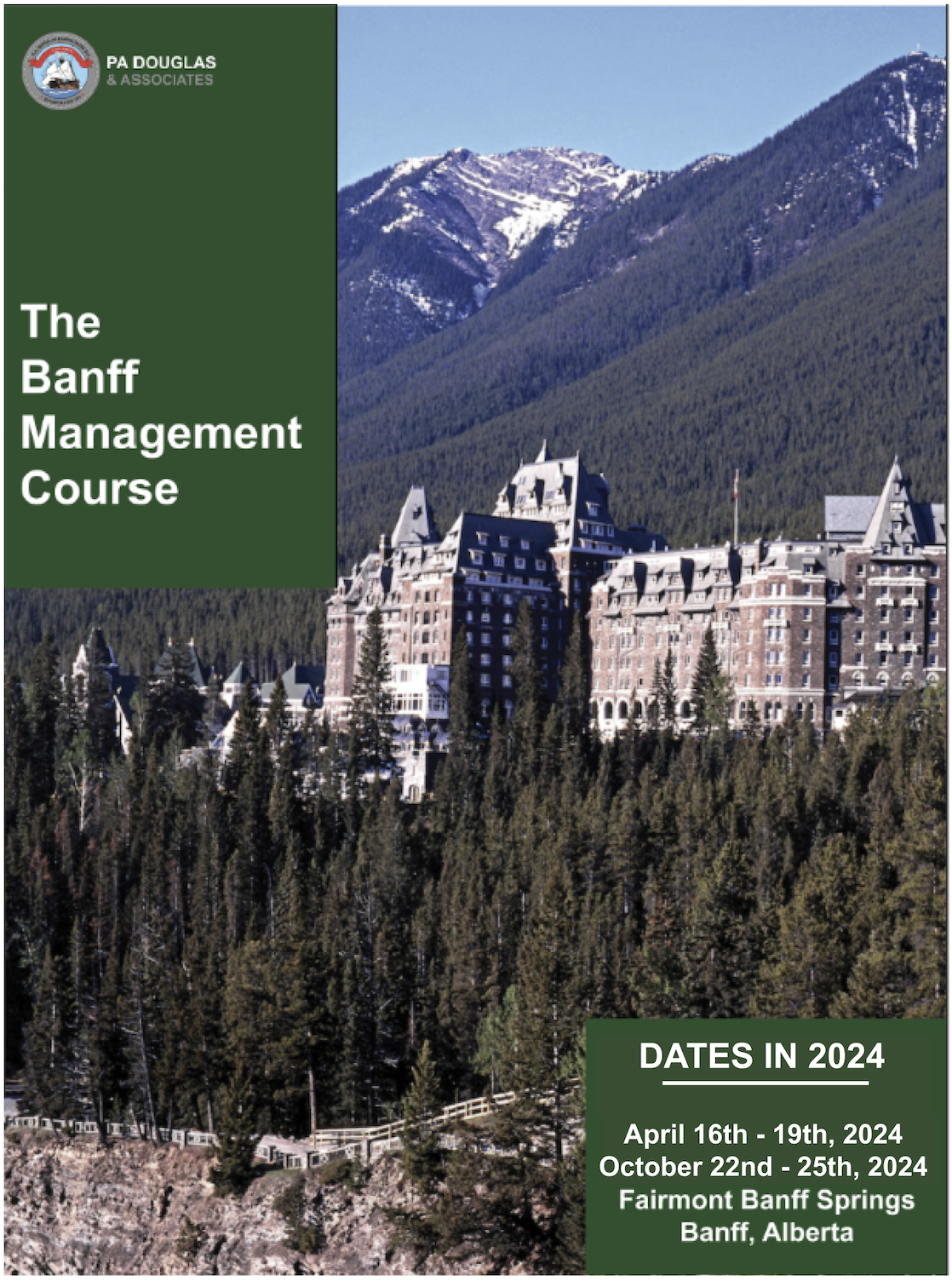 Download Bro
chure
*IMPORTANT: If you are tax-exempt, click here to register.

If you are in the United States, click here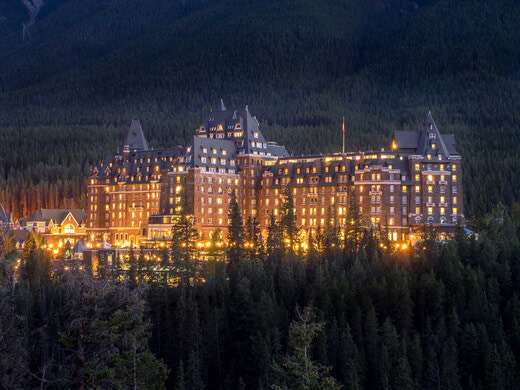 BM31S
The 2024 Banff Management Course
April 16th - 19th, 2024
The Fairmont Banff Springs
Fee increases to: $3,195.00 if you register after Dec. 31, 2023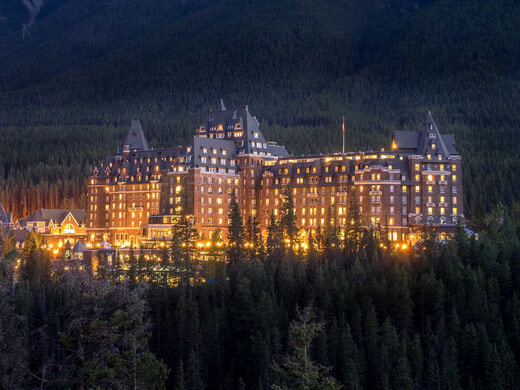 BM31F
The 2024 Banff Management Course
April 16th - 19th, 2024
The Fairmont Banff Springs
Fee increases to: $3,195.00 if you register after Dec. 31, 2023