The International Office Managers Course
LEADERSHIP IS AN ACTION, NOT A POSITION!
As an office manager, it's critical that you have the skill set to manage the optimally office for efficiency, productivity and collegiality, all with a high level of professionalism.
While the role and responsibilities of the office manager are wide and diverse, to truly excel, there are four essential areas of competence you must master - leadership, Emotional Intelligence, critical thinking, and strategic execution. This comprehensive three-day program is designed to provide intense exposure to these crucial skills.
Whether you are a newer office manager searching for ways to take control of your job, or are a seasoned office professional, at this world-class course, you will acquire the essential tools, strategies and techniques for enhancing your existing skills and the knowledge needed to take your competencies to the next level of excellence.
At this exciting seminar, you will develop your influence and emotional intelligence skills, thus becoming a more skilled and respected leader.
In short, at this still-packed course, you will learn to manage people, resources and self!
SCROLL DOWN TO REGISTER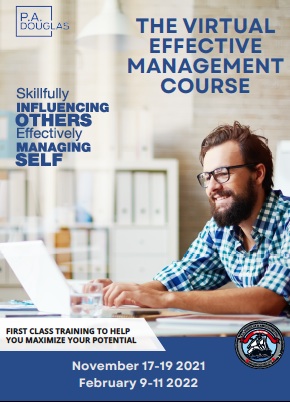 *IMPORTANT: If you are tax-exempt, click here to register.

If you are in the United States, please click here.