Critical Thinking and Rational Decision-Making for Administrative Professionals


Today's administrative professional faces many situations that require extraordinary critical thinking and decision-making skills. To excel as an admin in 2024, critical thinking and problem-solving skills must be in your toolbox. Since an Admin's primary responsibility is to keep things on point, problem-solving is an essential skill. This comprehensive one-day workshop teaches those engaged in administrative and operations roles how to think logically and systematically about problems and situations and identify the optimal course of action.

Thinking clearly and critically is one of the most essential skills an administrative professional can develop. At Critical Thinking and Rational Decision-Making for Administrative Professionals, you'll learn how to make better decisions, challenge logical fallacies and achieve outstanding results in less time by applying powerful thinking skills.
The virtual course is being offered in the spring of 2024. The course runs for five hours, with two short breaks.
The date of the 2024 virtual session is:

Spring Session: March 12th, 2024
The virtual seminar will cover everything covered at the in-person workshop. It will be live on ZOOM so that you can fully participate and ask questions of the instructors and other participants. There will also be clips from in-person sessions where appropriate.
PLEASE NOTE: The course fee and the digital download will both rise by $100 in 2024, If you register in December of 2023 however the current fee of $495.00 will apply.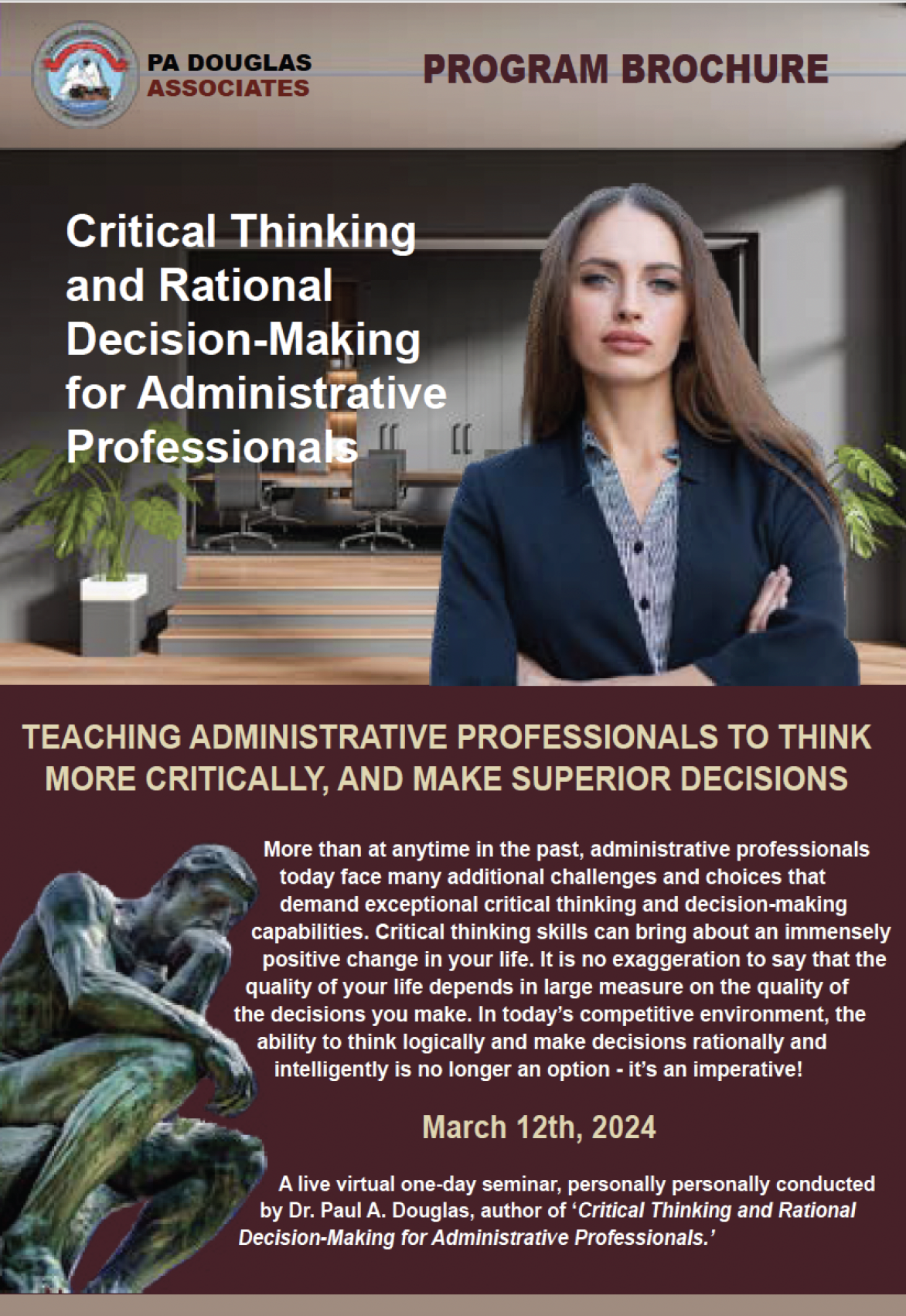 Special Offer:
When two individuals from the same organization register, a third participant may also attend for FREE - a $495.00 value.
For those unable to attend the live virtual session, a digital download is also available for $395.00. (or an additional $150.00 for those wishing to attend the live virtual session and also receive the digital download).
Participants will receive their course materials before the course, and their Certificate of Achievement and 1.0 CEU statement will be mailed immediately after the live course ends.
As a BONUS, you will also get the Kindle/ebook editions of the following book: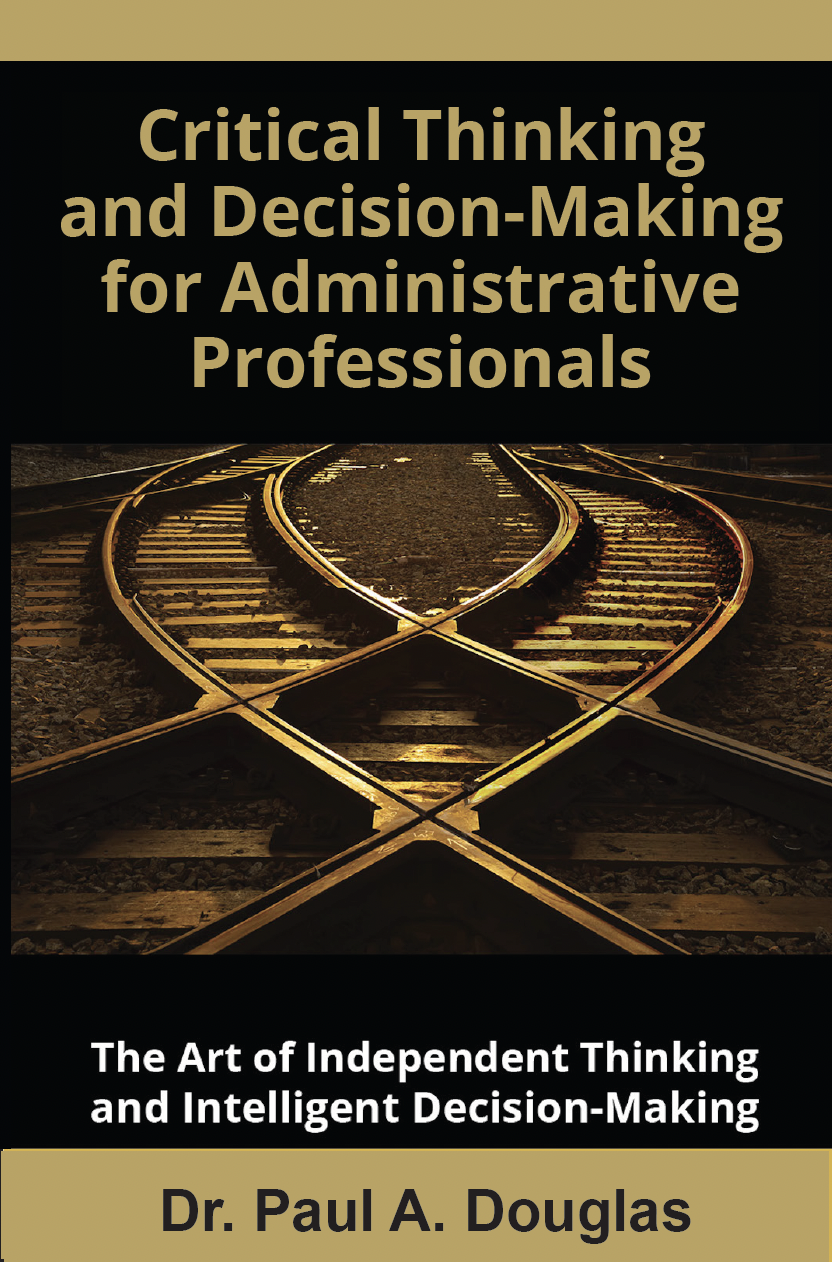 This will be a great event, with participants attending from all over Canada, the United States, and Western Europe.

If you are in the United States, please click here.