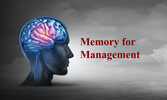 MEMORY FOR MANAGEMENT:
A Comprehensive Guide to Improving Your Most Critical Management Skill - A Powerful Memory!
To master your memory is to invite success in management, your social life, and your relationships.
A good memory is an absolute necessity in today's competitive work environment. The ability to remember names and faces, conduct successful interviews without being tied to notes, and instantly retrieve critical business data is of immeasurable importance.
Most of the speaking we do is unscripted, immediate and often even a bit raw - when your boss asks for your opinion in a heated meeting, being asked to give a toast at a family celebration, filling in for a late speaker, or being asked to say a few words at a colleague's retirement party. This is where a trained memory sets you apart.


Here's a sample of what you will learn:
• Improving productivity through powerful memory management techniques
• Proven mnemonic techniques for confidently speaking without notes
• Seven scientifically proven ways to remember names and faces.
• Achieve greater focus, concentration and improved work and study performance
• Tips for giving an impromptu speech when you have zero prep time
• Overcoming nervousness and anxiety when speaking, "off the cuff'"
• Techniques for reducing the cognitive load on your brain, thereby making learning and remembering numbers and other data exciting and fun.
• Cure absent-mindedness forever!
Memory improvement is an essential topic in management development. The manager, executive, or professional with a trained memory will see a vast improvement in his or her life. Confidence will increase as will focus, concentration and productivity.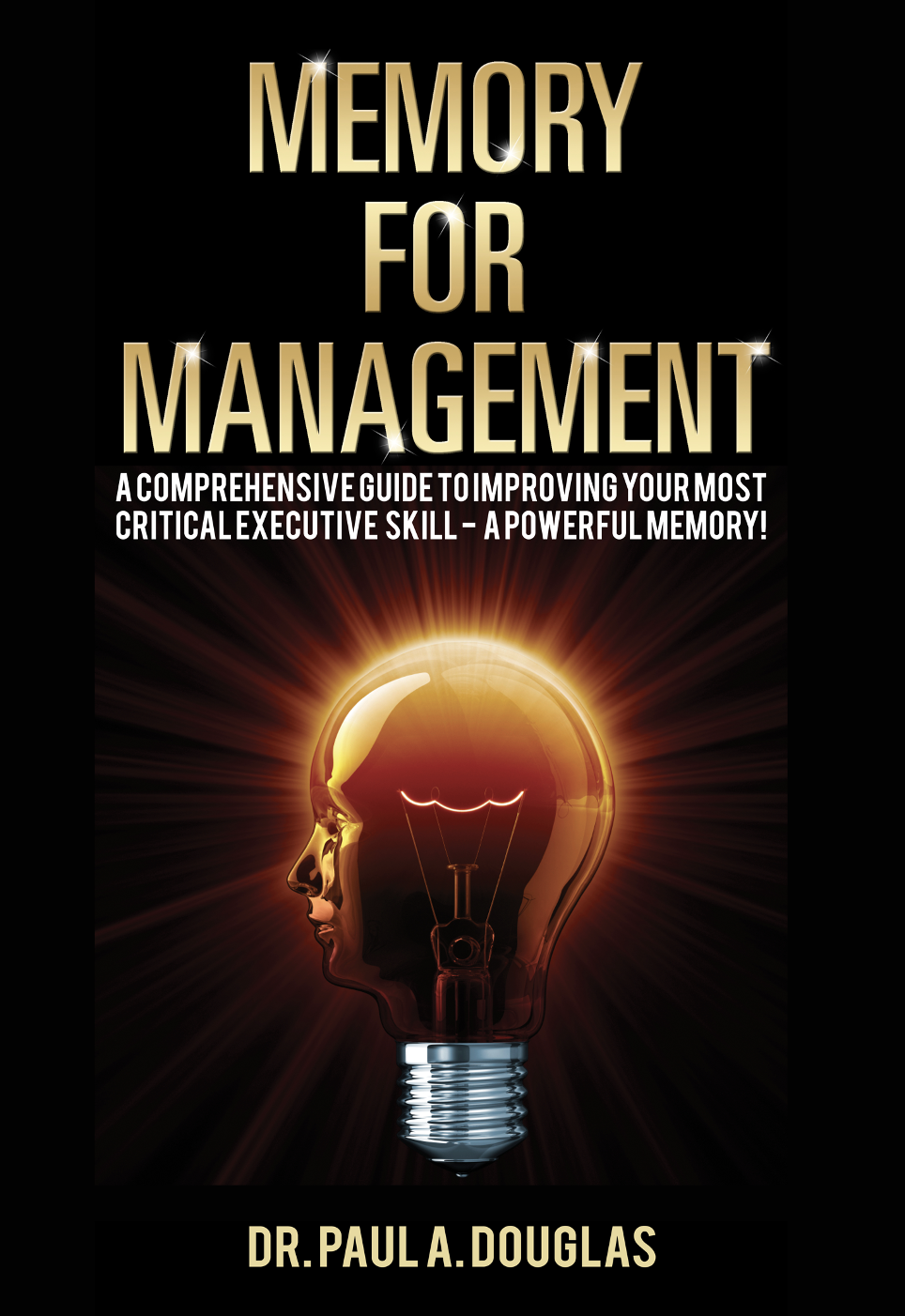 At this 4-hour virtual seminar, Dr. Paul Douglas will provide you with a practical course in memory improvement based on his forty years of research, having worked with tens of thousands of executives, managers, and professionals.
If you would like to develop a great memory, a memory so powerful that you never again forget a name, appointment, speech, or idea, then Memory for Management may prove to be the most important training you will ever attend.


Presented on Thursday January 28th, 2021
11:30 a.m. Eastern | 9:30 a.m. Mountain | 8:30 a.m. Pacific


Your Digital Download will be delivered within three day after the live webinar on .January 28th, 2021
Memory for Management - Digital Version
*Memory for Management
Digital Version