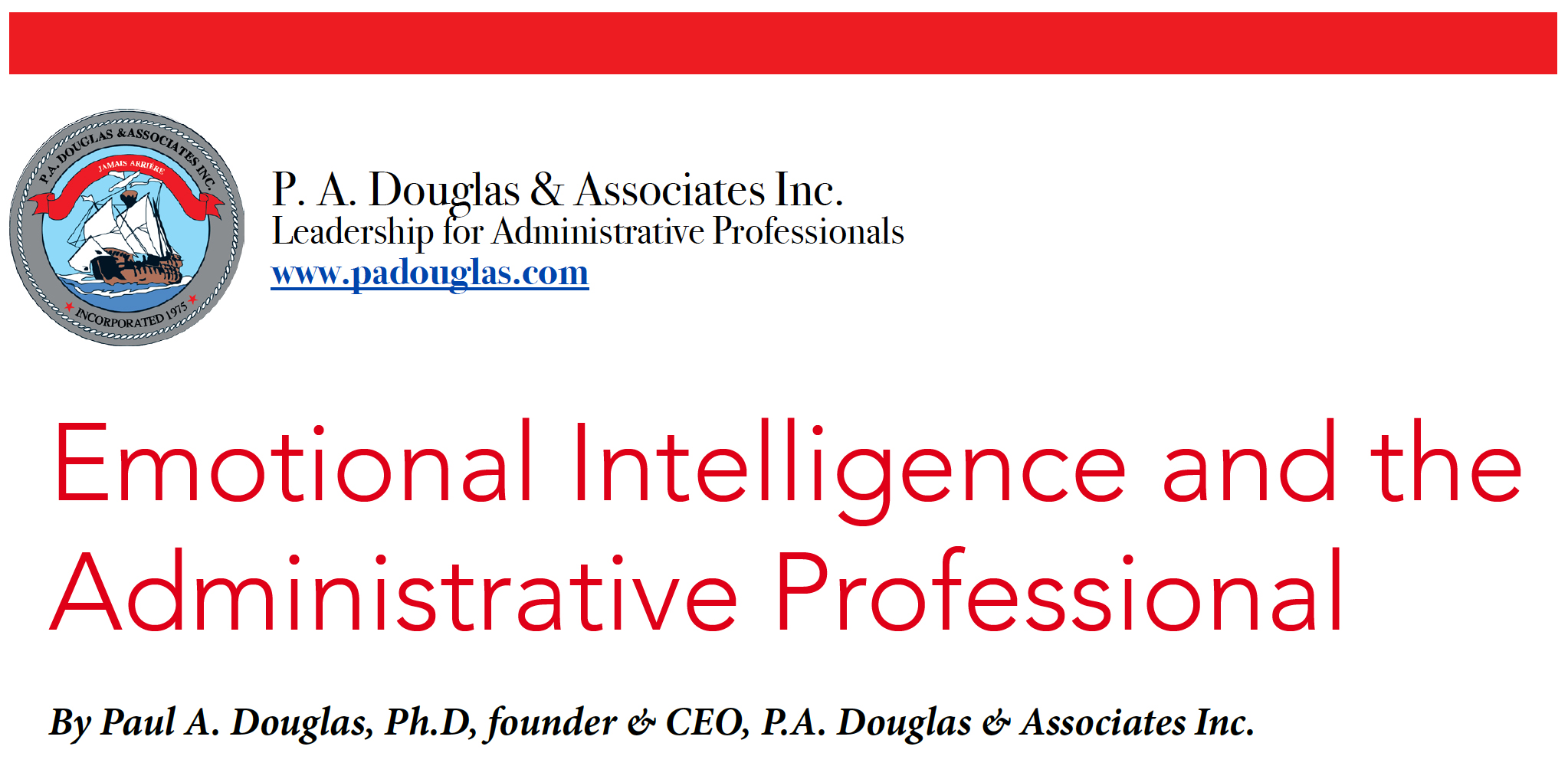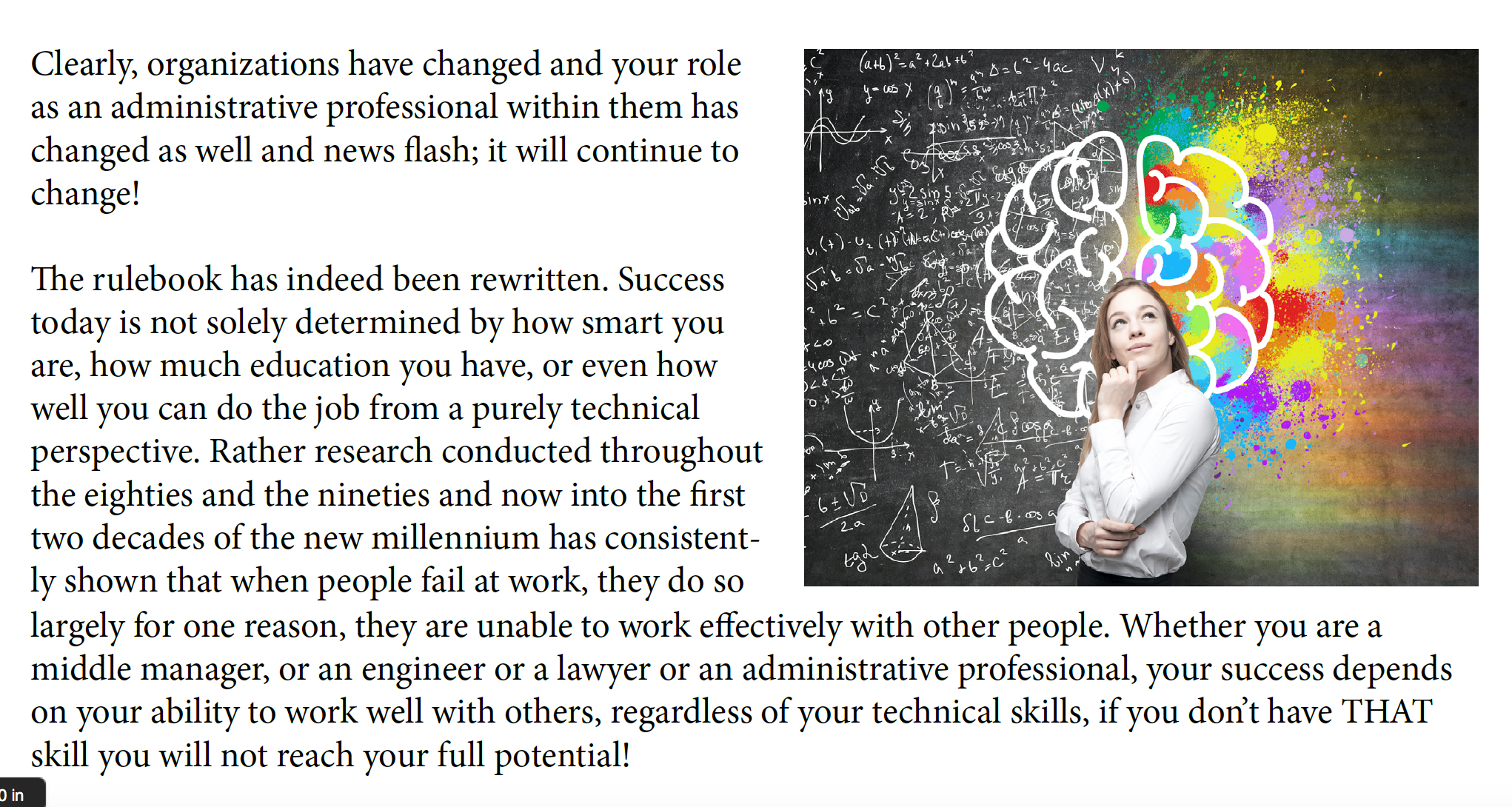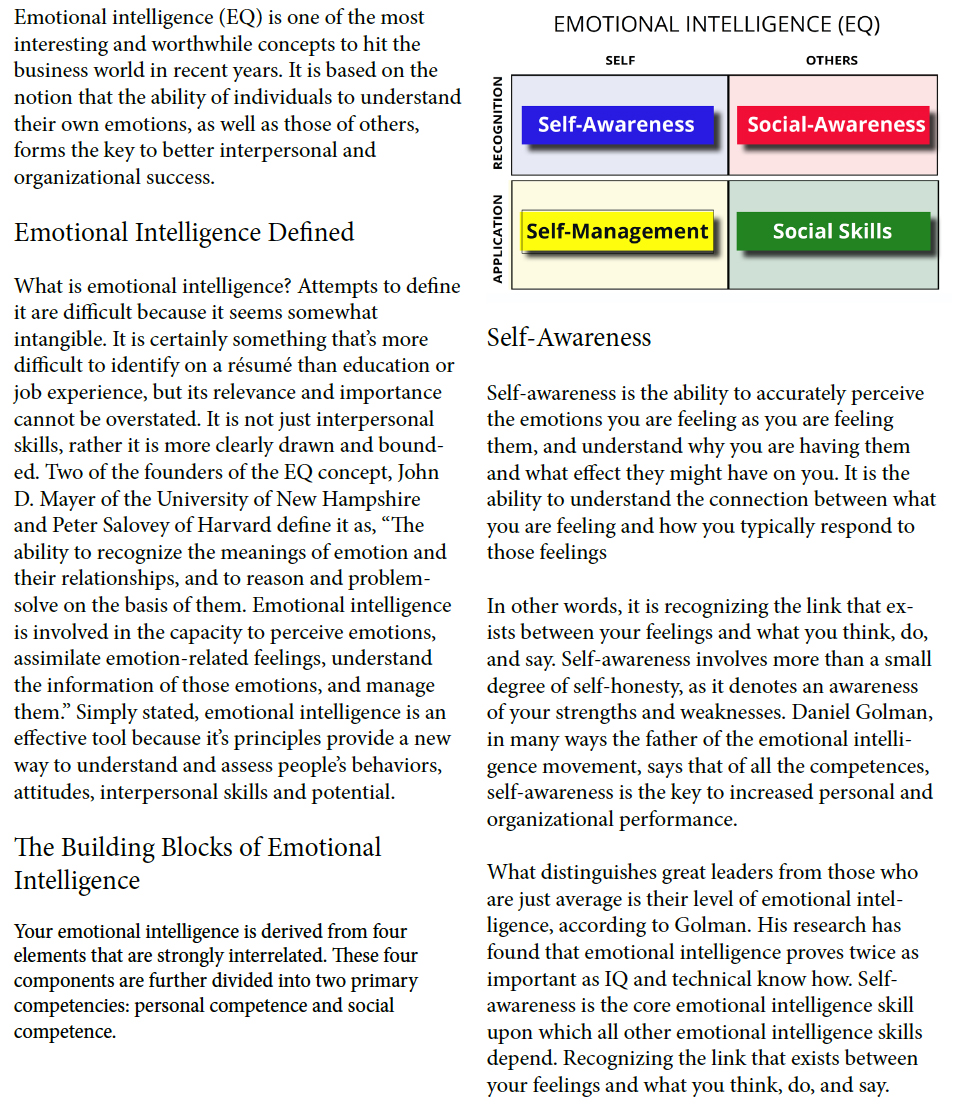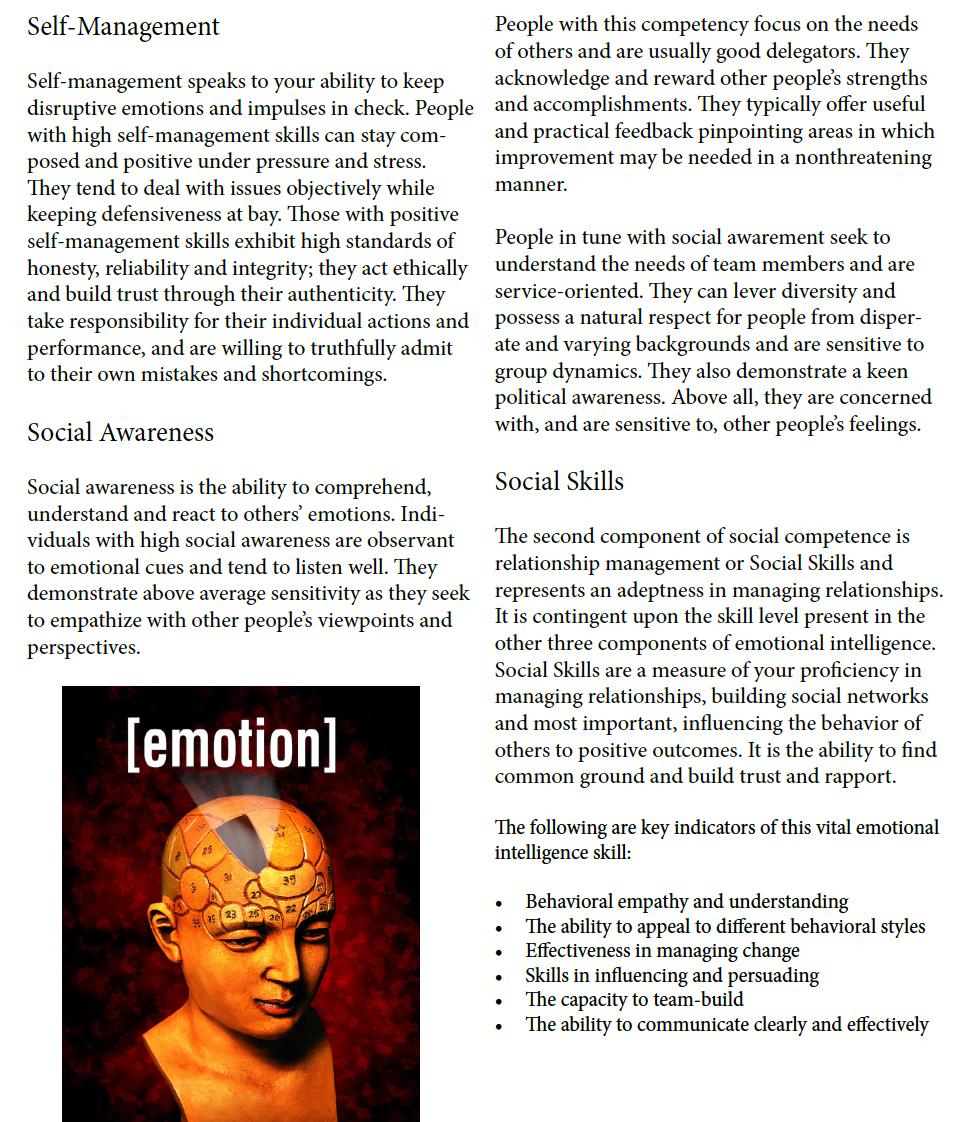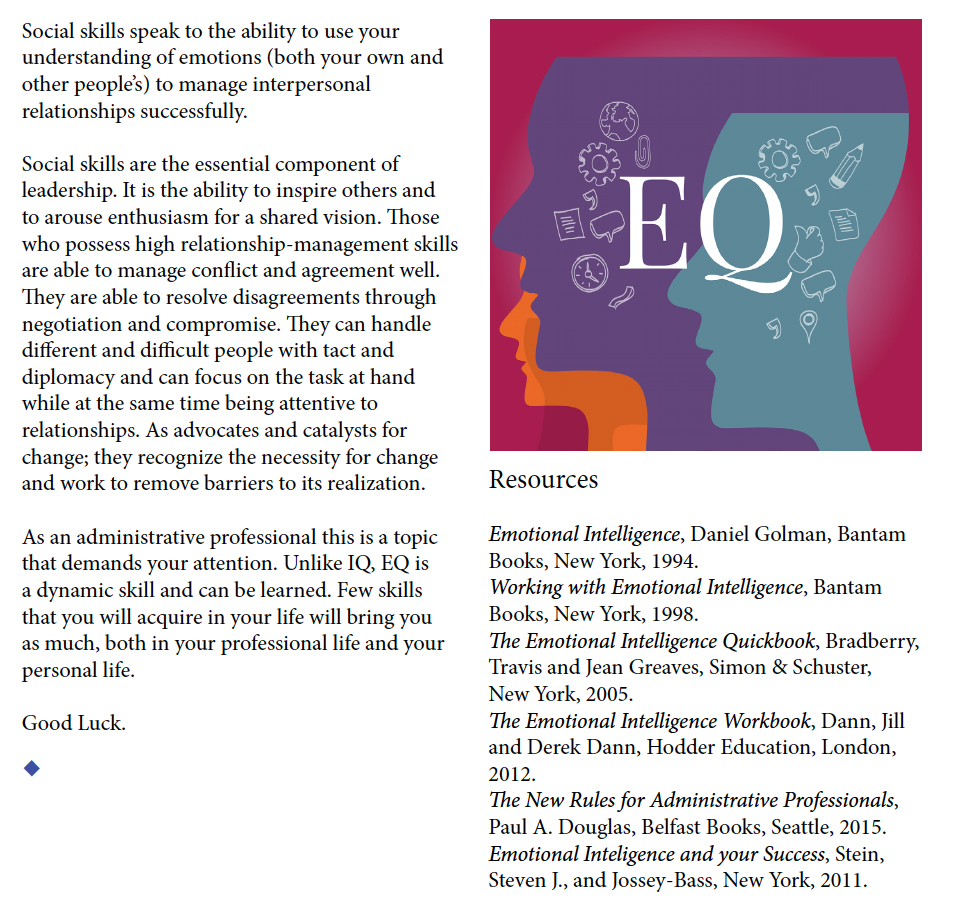 Resources

Emotional Intelligence, Daniel Golman, Bantam Books, New York, 1994. Working with Emotional Intelligence, Bantam
Books, New York, 1998.
The Emotional Intelligence Quickbook, Bradberry, Travis and Jean Greaves, Simon & Schuster, New York, 2005.
The Emotional Intelligence Workbook, Dann, Jill and Derek Dann, Hodder Education, London, 2012.
The New Rules for Administrative Professionals, Paul A. Douglas, Belfast Books, Seattle, 2015.
Emotional Intelligence and your Success, Stein, Steven J., and Jossey-Bass, New York, 2011.

© Copyright P.A. Douglas & Associates Inc., All rights reserved | www.padouglas.com | 800-222-4062 | Established 1975